Prussian helmet.

Great reproduction of this historical prussian helmet. It is made in handwork and has the prussian eagle on the front of the helmet. Impressive display object.Pick may vary a little bit from the picture.

For head sizes: 56-59.

All details of the original have been taken care of.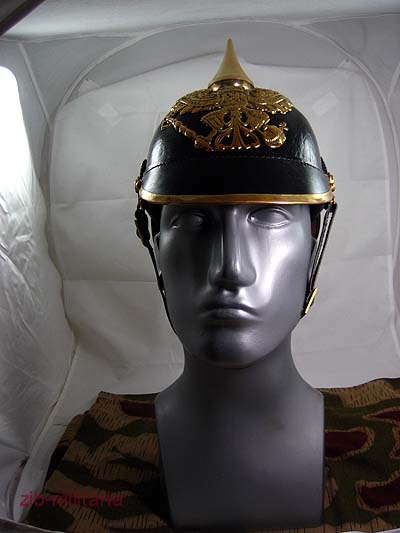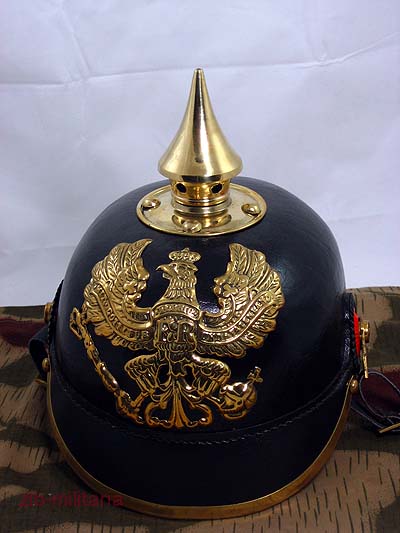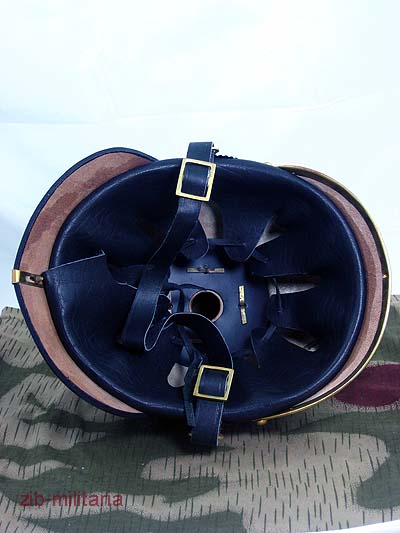 Folgend das Preussische Gloria, verlinkt von youtube.