German MG42 from I. 1:1 Reproduction made from metal/wood with moving part.

Detailed like the original, 24 lbs weight, Bipod is original MG, Trigger is moveable and barrel can be removed from frame. Load through and dry fire is not possible with this model.

Fits all MG42 tripods.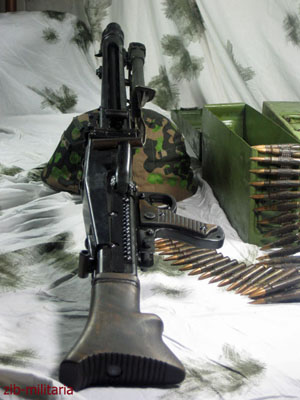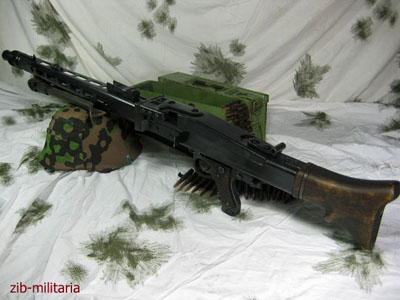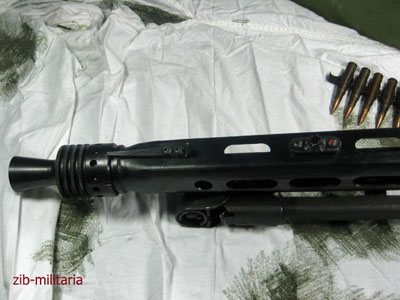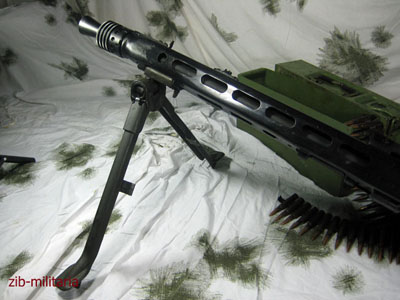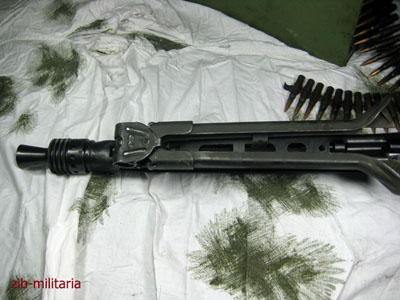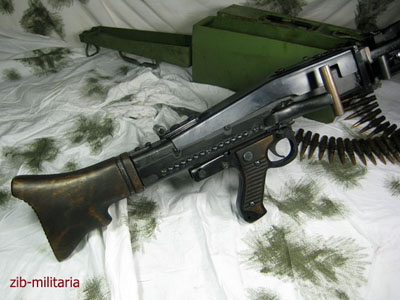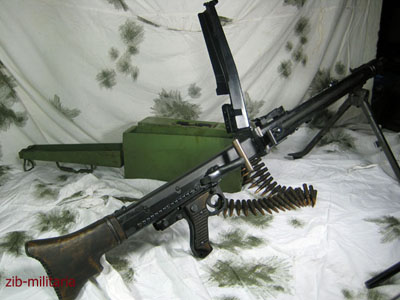 Following is a video of a customer who integrated a Tippmann A5 Paintball marker into the model. Also two other customers who build in an Airsoft gear box. The model is a steel two part frame model, frame can be screwed open in the middle, very suitable for conversion to a Paintball, Airsoft or general gas powered MG.